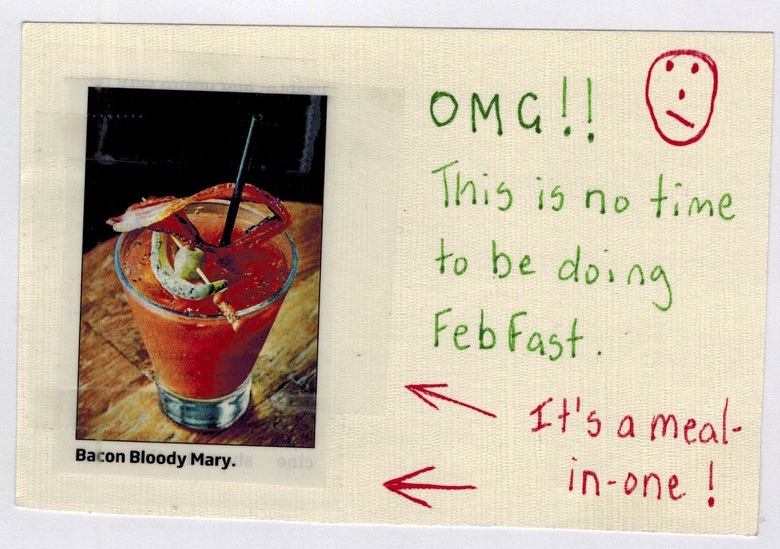 Well, the month is over and I've now completed FebFast, the alcohol-free challenge.
After the celebrations and parties of the festive season, I decided to take the 28-day challenge in order to detox and recharge before 2015 really kicks off. To help me meet my goal of an alcohol-free February, I went through a basic series of steps as I often do with clients who are facing a challenging situation, task or goal. The process goes something like this:
1. Set Your Purpose
I started by considering my purpose in abstaining from alcohol for a month. Some of the benefits might seem obvious and have the backing of research: improved sleep and concentration, weight loss, improved liver functioning, lowered cholesterol. So, on the health front, a big tick.
2. Recognize Your Strengths and Values
Next, I considered what values I would be affirming by having a break from alcohol. I consider taking responsibility for my health to fall within a core value of self-care, so another tick. I then considered what strengths I could call on to help me live consistently with my values.  I am quite self-disciplined and can be tenacious (some people refer to this ungenerously as stubborn – you know who you are!) in pursuing a goal, so those strengths were engaged in this process.
3. Make a Plan
The next step was for me to develop an action plan. Over the festive season I had started to regularly have a glass of wine with dinner, a new habit I didn't want to continue. To replace this my plan included stocking up on mineral water and limes, so that I could enjoy a glass of "bubbly" with a twist of lime in the evening. Replacing a habit which has the potential to become unhealthy with something more healthy is a great strategy. I also purchased a packet of red-dot stickers to mark every alcohol-free day in my diary in order to record my progress. And last but not least, I told people what I was doing, to make my commitment public. Public accountability is a big thing. I also nominated myself the "designated driver" for the month!
4. Anticipate Setbacks
Any hard life change will be accompanied by challenges and setbacks. To prepare, I openly acknowledged and made room for the possible/probable thoughts and feelings that would arise to try to derail me during my month of abstaining. These included excuses to drink (e.g  "go on, its only one glass"; "no-one will know"; "they'll think you're no fun": "you're insulting your guests by not drinking their wine"). I used mindfulness skills to help me let those thoughts come and go.
5. Moving in the Right Direction
A few of my clients also decided to embark on their own FebFast in order to kickstart lifestyle changes. I took them through the process I've described here, encouraging them to tap into their values, recognise their strengths, develop an action plan, and increase their awareness of possible derailing thoughts and feelings. I also helped by providing psychological strategies to help them reduce the dominance of derailing thoughts and feelings so that they could continue to move in the direction of their values.
We all made it! A few setbacks occurred along the way, but these were openly acknowledged and followed by a reset of the action plan and a move again towards the outcomes desired and the values we want to live.
We all face challenging situations at times or have to make difficult choices or decisions. If you are struggling to make the changes you want to make to your life, whether in your lifestyle, relationship, or career, you're welcome to get in touch with me for some professional support.
In the meantime, I'll have another glass of "bubbly" with a twist of lime!
If there are habits in your life you would like to change contact LM Psychology and speak with a professional psychologist.